I'm baaaack!
(Hopefully). I have been very, very busy lately but I do have some reviews of performances that I want to write as well as some other things so keep an eye out :)
Dancers Among Us →
One of the best and most original dance photography collections I've seen in a while…each photo has personality and tells a story (normally an homage to some part of life in the city they were taken in).  I could get lost in this for hours…
"A few years ago, I read an interview with Paul Taylor in which he said: "I don't..."
– Alexandra Tomalonis (via headandtoes)
2 tags
DANCERS IMPROVISE: Jordan Isadore →
Dancespiration of the Day: Dancers Improvise I could get lost in this blog…
3 tags
Colin Dunne Brings 'Out of Time' to Baryshnikov... →
Interesting article, especially for those of us training in cultural dance forms.
3 tags
*LA DANCE ADVANCE*
LA STAGE Alliance announces LA Dance Advance, an initiative to increase connections between Los Angeles area dance artists and regional and national audiences. LA Dance Advance is intended to build the organizational capacity of participating dance companies and choreographers to expand their regional and national audiences. Approximately 7 to 9 LA-based dance companies/choreographers will be...
3 tags
My Dance Inspiration board on Pinterest →
Trying not to photo spam this blog (and my others, for that matter) sort of directed me to begin to use Pinterest for different things.  Check out my Dance Inspiration board. I also have a Classy Belly Dance Photos Board, although as of right now it is not very well curated yet :)
6 tags
2 tags
8.23.11
Okay, so I have my first totally solo belly dance gig on Thursday night. And of course I sort of procrastinated and am now freaking out.  I can't get my brand new costume to really fit me in time and trying to alter it myself has been like a comedy of errors.  Plus, I have not finished my choreography although I did get permission to use 2 numbers from the dance company I'm in, so...
1 tag
"An artist's only concern is to shoot for some kind of perfection, and on his own..."
– J. D. Salinger (via ellemac23)
2 tags
Los Angeles Audition - Eastside Dance
New project seeks male and female contemporary/modern dancers with strong technique. Must be available for Sunday rehearsals 11-1. Unpaid rehearsals to start but paid future performances. Audition: Sunday August 28th 11:00-1. Please bring resume and photo. Live Arts Los Angeles 4210 Panamint Street (on the corner of Eagle Rock Blvd.) Los Angeles, CA 90065 Please let us know if you are...
3 tags
Robert Moses' KIN Audition
For all you bay area people… auditioning for Robert is a great experience because he really pushes you! Robert Moses' KIN SUNDAY, AUGUST 21, 1:30 - 3:30 p.m. at ODC Commons ( 351 Shotwell at 17th Street) ABOUT RMK: Since founding Robert Moses' Kin in 1995, Robert Moses has collaborated with a number of prominent dancers, musicians, composers, sculptors, authors, poets, and...
Peter Lovatt: 'Dancing can change the way you... →
7.29.11
If only you guys knew what I have to do for what was supposed to be a belly dance gig tomorrow night…yeesh. 
1 tag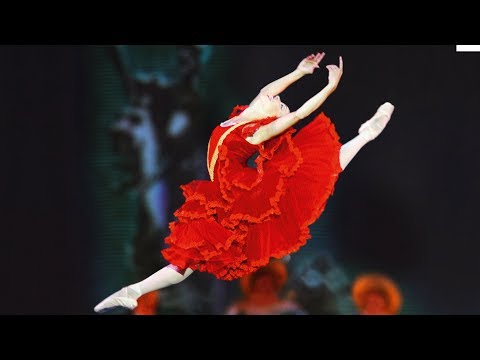 1 tag
6.13.11
I've been awful about updating lately.  I'm so ridiculously busy with work and everything that I have little to no time to dance, let alone write about it.  I do have some ruminations that I need to post here but they will have to come as soon as they can. For now, here's what I've been working on dance-wise lately: Just finished a Middle Eastern folk dance show.  Yes,...
3 tags
Diavolo Dance Theater Auditions in LA
Diavolo Dance Theater, a premiere dance company based in Los Angeles, is seeking both men and women to join their 2011-2012 touring season. Performers must have a strong background in modern dance, contact improvisation and some gymnastics ability will help. Diavolo is currently in its 12th season touring nationally and internationally (the only LA based dance company that travels the ...
3 tags
For you local grant seekers out there...
The HARC Foundation, a 21 year-old Los Angeles based 501(c)(3) creative arts organization, is currently seeking Contemporary Dance entries from Emerging Choreographers in Los Angeles County, California. The Choreographer of the winning entry will receive a 2011 HARC Award of $2,500.00, promotional benefits and a public presentation of the winning work during the first quarter of 2012...
1 tag
4 tags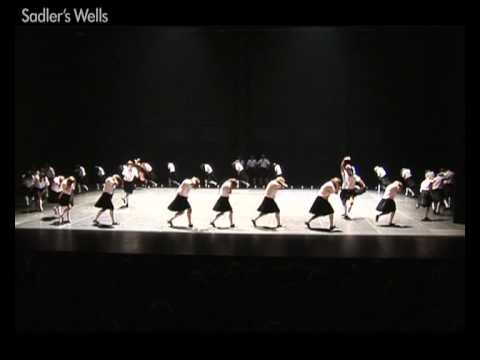 2 tags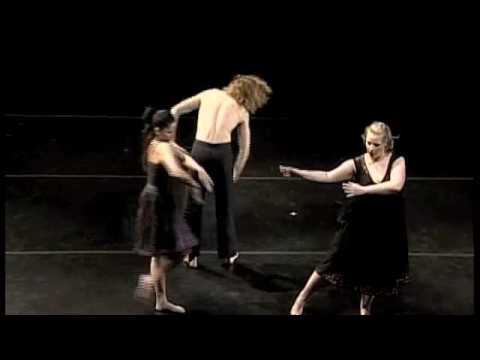 2 tags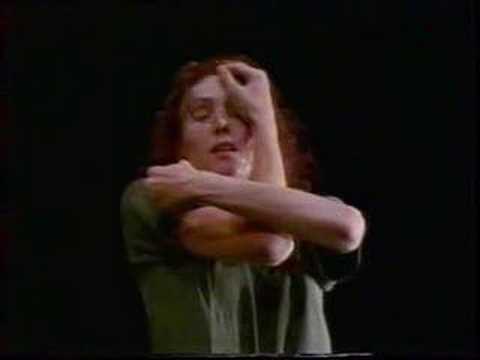 An Epic Dance to the Music of Girl Talk -... →
Just worth watching.
3 tags
I've taken a workshop from KJ before and even for a contact improv cretin like me, it was actually really informative and not too over my head :) from Making Faces Productions… 1-day Workshop with KJ Holmes   Feb 20 at Diavolo  The Athletics of Intimacy:        Dance Improvisations              taught by K.J. Holmes           February 20, 2010   1 - 5 p.m.  $75     Diavolo Dance...
"You have to love dancing to stick to it. It gives you nothing back, no..."
– Merce Cunningham
Republicans Try to Abolish Arts Groups →
feephifofum: you are SO dumb. you are REALLY dumb. FOR REAL. actsoflight: ballare: really?  This NEEDS to be protested! Ugh, this is BULLSHIT!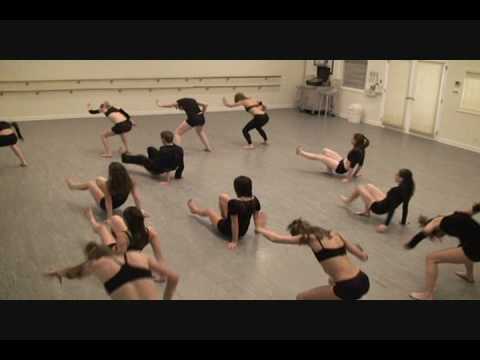 Recidivism Deferred (A Hip-Hop Dance Blog): Dance... →
safithomas: The standards for dance education have deteriorated to a farce of pedagogy. Dancers are ill prepared for the realities of their craft coming out of BFA programs and dance studios. The educational system is failing dancers. They have a great curriculum on paper, however there is no bridging… I have my own feelings about this that deserve a longer post, but thought I would...
11/14/10
Been a bit without a real update of any sort and it's basically because I've just been busy doing everything except dancing really, which bums me out. Started dancing with a new bellydance/folk company for at least their next stage show, which is supposed to be in February, but they seem to really like me so maybe it will be for some gigs too. Dancing with a jazz/thrash jazz...
1 tag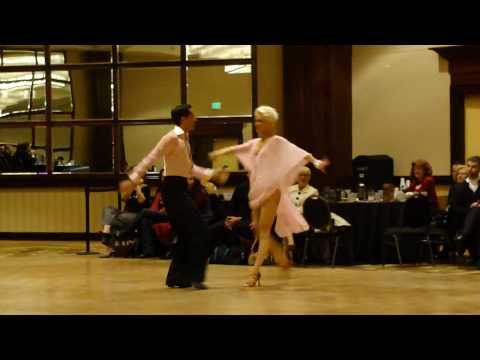 Watch
wolfj: Be Transformed | Ballet Sydney Dance Company commercial filmed in the symmetrical architecture of the Deutsche Bank building.
New Resolution
to spend at least a little time each week working on choreography, starting tomorrow.  Vysotsky, here I come.
Dance Commercial/Folk Faculty →
Citrus College (Glendora) Dance Commercial/Folk (Full-Time Tenure Track to begin Spring 2011) Posting Date: 10-11-2010 Closing Date: 11-10-2010 Thought I'd repost this here in case it works for anyone else, since it's not quite up my alley.  I also think it's an interesting combination…commercial and folk dance?  Hmm…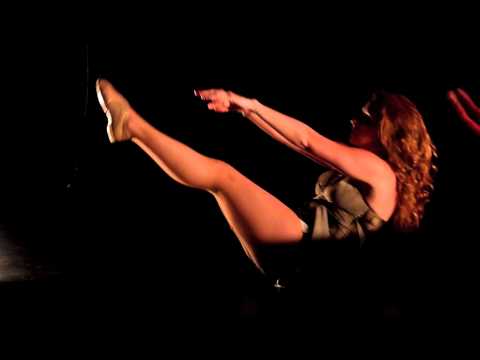 Dancers Are Genetically Different Than The Rest Of... →
3 tags
One of my by-weekly habits is browsing Craigslist just on the off chance that an audition or some other cool opportunity is buried in the gigs section.  Today I found this and I just wanted to re-post it because one of the first things I did in LA was an internship at a talent agency in their dance department.  Now I did it at the time because I wanted to work in a talent agency (dance department...
Res Artis: Upcoming Deadlines →
Pretty informative database of artist residencies around the world.  Not all are dance related, but there are definitely enough to make it worth a peek.
3 tags